empowering the next generation through design thinking
Applications for our 2023 SEED program are now closed. Stay tuned for more opportunities this fall!
A thriving design industry requires a pipeline of diverse, talented, and passionate practitioners who infuse new ideas and disrupt established patterns.
The Sasaki Foundation supports initiatives that prepare such future leaders. The Sasaki Foundation also advocates for innovative design practice, seeking ways to cross discipline boundaries and amplify impact. Of special interest are programs that advance diversity and inclusivity in the next generation of design professionals. By connecting young students with design practitioners through deep and meaningful experiences, the Sasaki Foundation is investing in a more equitable design industry, to the benefit of all.
"It was here that I found my interest in architecture."
— Shemar, 2018 SEED student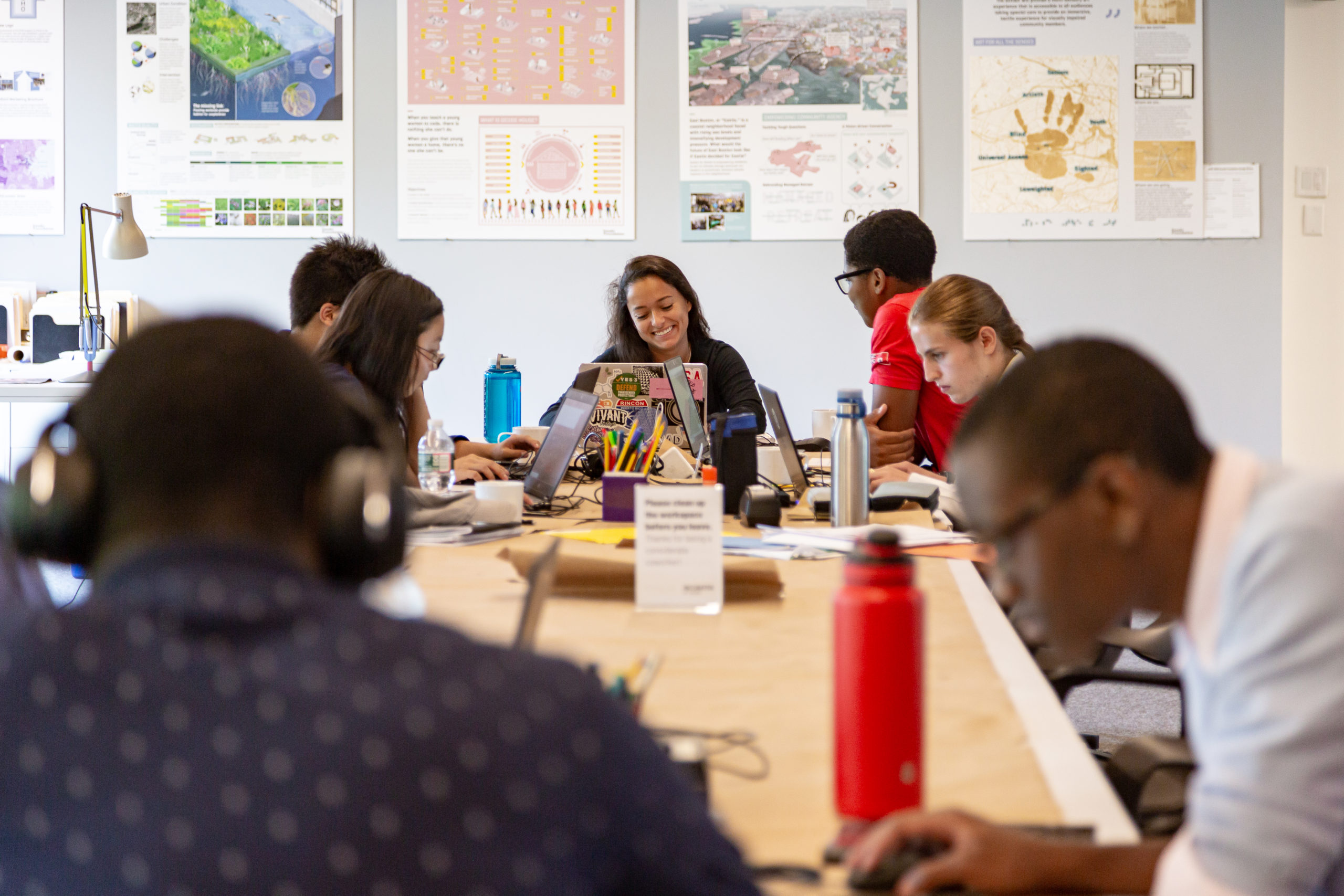 Summer Exploratory Experience in Design (SEED)
SEED is an annual six-week paid internship structured holistically around introducing young high school students to the world of design. The program, which began in 2018, is an intensive deep dive into collaborative project work, office culture, and design fundamentals. The SEED program works closely with Sasaki to provide the students with access to world-class projects and the people who design them. Over the course of the summer, students work on their own group project, spend time with Sasaki professionals in design charrettes, learn valuable hand sketching and computer drawing skills, and so much more.
In 2020, the Sasaki Foundation translated this six-week internship into an online curriculum. We encourage students to explore SEED online and to apply for the SEED program when we open applications each spring.
Design Mentorship Program
The Sasaki Foundation Design Mentorship Program, launched in 2019 through a partnership with American Student Assistance, provides the opportunity for local middle school students to discover what is possible through the field of design. Through a monthly after-school program, students receive extensive exposure to the field of design as provided by Sasaki designers. Students are beginning to explore their interests in the field of design, and through the program are better exposed and more uniquely positioned to assess the future opportunities available to them.
Architecture + Design Thinking Week
Architecture + Design Thinking Week is a week-long career awareness initiative introducing Boston Public high school students to design through a four-day studio, where students learn about the basics of design as they create their ideal learning environment. This program, an annual partnership with the Boston Society for Architecture, Boston Private Industry Council, Sasaki, the Sasaki Foundation, Goody Clancy, Finegold Alexander Architects, and HMFH Architects, takes place during February and April vacation weeks and serves as a pipeline for students interested in entering the SEED program. Guided by professional designers, students gain hands-on experience with the design process and design thinking.